"I have set watchmen on your walls, O Jerusalem;
They shall never hold their peace day or night.
You who make mention of the Lord, do not keep silent, And give Him no rest till He establishes And till He makes Jerusalem a praise in the earth. Isaiah 62:6-7.
The Refugees Prayer Meeting that Changed the World!
Last year we saw one of the world's greatest refugee crises due to the religious persecution of Christians in Syria and Iraq; where thousands had to flee for their lives. Similarly, Boko Haram attacks in Northern Nigeria also led to the death of many Christians and the destruction of many towns and villages creating thousands of refugees.
While these disturbing events brought much sorrow and pain to the hearts of Christians around the world; many intercessors continue to faithfully pray and make supplication for them.
The Bible clearly says that when Christians are under attack, we are to;
"Take up the whole armor of God, that you may be able to withstand in the evil day, and having done all, to stand."
Apart from the 6 piece armor mentioned here in spiritual warfare, Paul admonishes us to also use the weapon of prayer; "
Praying always with all prayer and supplication in the Spirit, being watchful to this end with all perseverance and supplication for all the saints." (Ephesians 6:13,18).
While these refugee crises grab the attention of the world; can we believe that God can use a small group of Christians in one of these refugee camps to spark the greatest global revival and the largest Missionary movement in the 21st Century?
That is what exactly God did over 3 centuries ago! 
When Christians in Europe were persecuted by Catholics due to the reformation, thousands were killed and many thousands were made refugees. A group of these refugees from Moravia (modern Czech Republic) fled to Germany and a nobleman Count Zinzendorf offered refuge to them in his estate. This became a gathering place for many religious refugees and they spoke different languages, had differing customs, and creeds. Lutherans, Schwenkfelders, Separatists, Reformed and Brethren lived side by side. Many squabbles developed and Zinzendorf found himself moving from home to home, speaking with families of their spiritual need. One Moravian leader Christian David, a potter who burned with zeal for the things of the Lord was committed to seeking the Lord and encouraged prayer groups in this community.
On August 13, 1727, at a baptism and communion service, the Holy Spirit moved through the room and their differences were dissolved.  All embraced one another in forgiveness and a spirit of love in Christ became central to their thinking.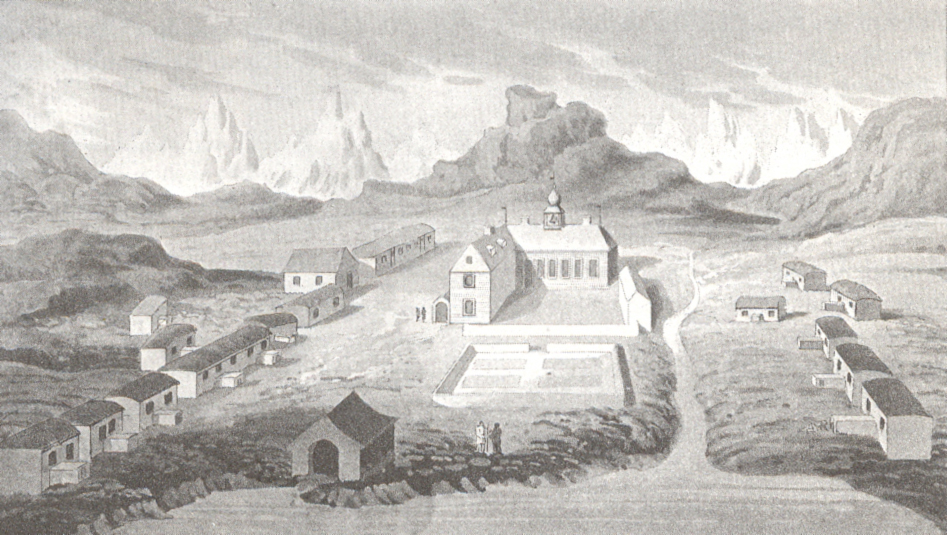 100 Year Prayer Meeting and Missions!
They established a twenty-four hour around-the-clock prayer vigil which lasted one hundred years! This was called the 'Hurrnhut', which literally means, "the Lord's Watch," based on a concept of the watchman spoken about by the prophets Isaiah and Ezekiel.
Their fervent prayers resulted in the sending out of missionaries to many lands-the first Protestant missions outside Europe and North America. Thus the Herrnhut reached out and touched other lands. Moravians influenced John and Charles Wesley. Moravian missionary zeal prompted William Carey's efforts to reach India for Christ and said "See what these 
Moravians have done," in his appeal to have missionaries commissioned.
All this began with 'Watchmen' who kept the Lord's Watch.
Many believe that this one hundred year prayer 'Watch of the Lord' to be the birthplace for the modern missionary movement.
The Key roles of the Watchmen.
Now coming back to 2015, the Lord is calling a global intercessory movement who would be the 'watchmen' of the 21st Century who will shape the future of this century.
1.   God has appointed the Watchmen.
"I have set watchmen on your walls". Isaiah 62:7.
"Now as for you, son of man, I have appointed you a watchman for the house of Israel; Ezekiel 33:7.
Intercession is not a human initiative or endeavor. It is God who appoints His watchmen over the nations and kingdoms. If you are involved in intercession or want to be involved in it; then it is something that God Himself is stirring in your heart. Therefore recognize the importance and the significance of your role as an Intercessor.
 
2.Watchmen see ahead what is happening.
Intercessors can see ahead and pray for God's purpose to come to pass and also prevent the plans and works of the enemy. They are the gatekeepers who decide what comes in to a city.
It is significant that in the Old Testament it was the Prophet who primarily played the role of the Intercessor as they had foresight about what was happening. This Prophetic Intercession is vital for 2015 as we seek and get direction from the Lord, and we persist in prayer over the nations. Instead of crisis prayer, where we "pray after something happens," we can 'PUSH' or, "Pray Until Something Happens!" The difference is the prophetic.
"And give Him no rest till He establishes and till He makes Jerusalem a praise in the earth." Isaiah 62:6-7.
3.Watchmen partner with God to Protect Cities.
"Unless the LORD builds the house, They labor in vain who build it; Unless the LORD guards the city, The watchman stays awake in vain" Psalm 127:1.
Here the roles of the 'builders' of the house and 'Watchmen' of the cities are directly related to each other. The Lord works with watchmen to build and keep cities. Nehemiah had watchmen in the process of building the walls of Jerusalem, and David implied that God guards cities using His watchmen.
In this unprecedented time in History where the Lord is building His house, the church, He is looking for watchmen who will keep watch over the cities. Watchmen are "workers together with God," who watch for and watch over what God is building.
Today about 54% of the World's population live in cities! The urban population of the world has grown rapidly from 746 million in 1950 to 3.9 billion in 2014!
Millions of people are drawn to cities as it creates opportunity for Satan's strongholds of vice, immorality, corruption, violence and poverty. Cities also become a powerbase for politics and governance; which Satan uses for legislation for evil and immoral purposes.
Intercessors can change cities by watching over them in the year 2015.
4.Watchmen can change the destiny of Nations.
Intercessors are 'history makers and nation changers.' As watchmen they can take responsibility for transforming nations; for they literally can make or break a nation.
See what the Lord said to Jeremiah: "See, I have this day set you over the nations and over the kingdoms, To root out and to pull down, To destroy and to throw down, To build and to plant." Jeremiah 1:10.
As God's watchmen, Missions Intercessors can root out, pull down, destroy and throw down the evil works of Satan over nations and they also can build and plant God's purposes over a nations.
We encourage you to be 'Watchmen in 2015," as we seek to develop a network of "Global Herrnhut" to impact nations and Kingdoms of this world through Intercession and release a mighty Missionary movement in the 21st Century.